Data Science for Informed Decisions
USE CASES
---
Next Gen Analytics and Consulting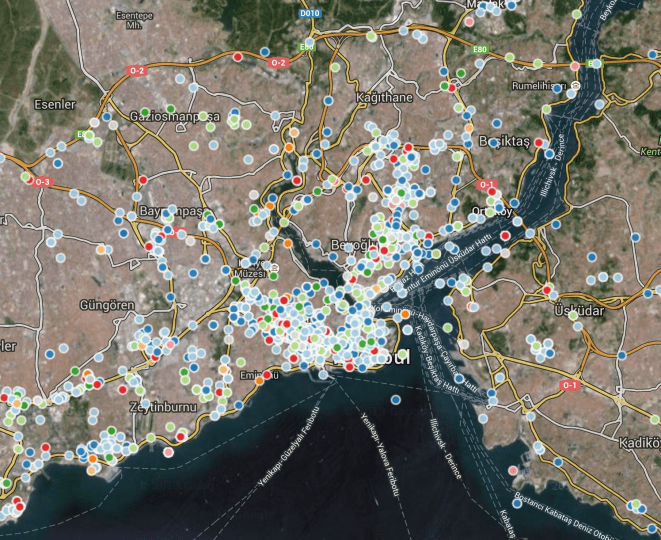 Location Based Customer Segmentation
Mission: Create or improve customer segmentation based on Usage & Location Data
---
Location & Usage based pattern for prepaid markets
Real time customer segmentation for mature market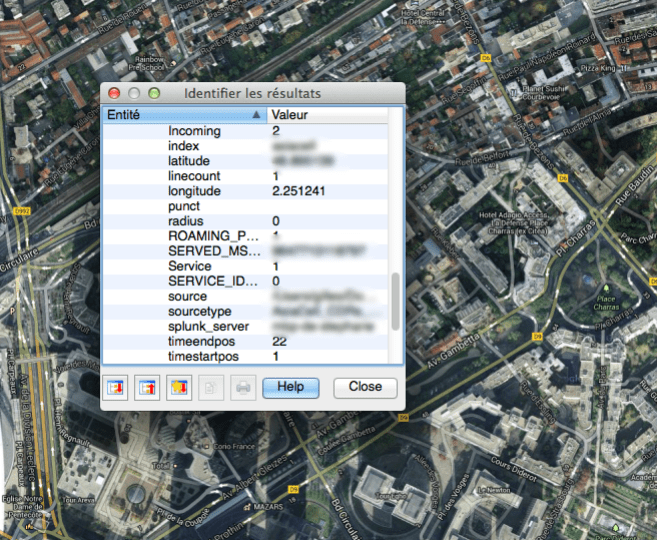 Complex Fraud Management
Mission: Data Discovery Approach to identify Fraud Pattern
---
Non-Coherent account (IMSI and MSISDN for the same account, from different countries,…)
Modified IMEI (stolen devices, jailbreak, rooted devices,...)
Tracking of stolen devices (location, user)
Unauthorized usages (M2M with regular subscription and vice versa)
Retail Network Fraud detection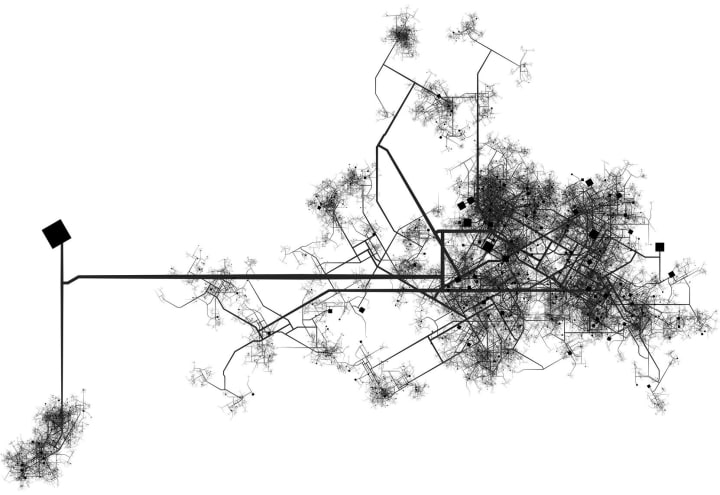 Advanced Network Planning
Mission: Improve Network Planning for Hetnets, Small Cells, LTE advanced and future 4G/5G features
---
Next Gen Network Roll out and Capacity Planning
Network Porosity
4G deployment and eligible customer alerting
Matchmaking between handset capabilities/presence and network coverage (3G, Dual Carrier, 4G)
Large Events coverage management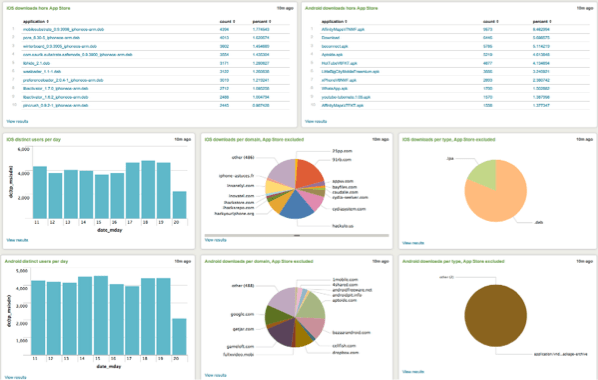 Mobile Malware Detection
Mission: Detect & Identify Malware downloaded by Mobile Users
---
Real time malware download or usage on Mobile Networks
Malware Reverse Engineering
DATA FOR DEVELOPMENT
---
Our Analytics supports mobile operators, tech providers and development agencies in leveraging data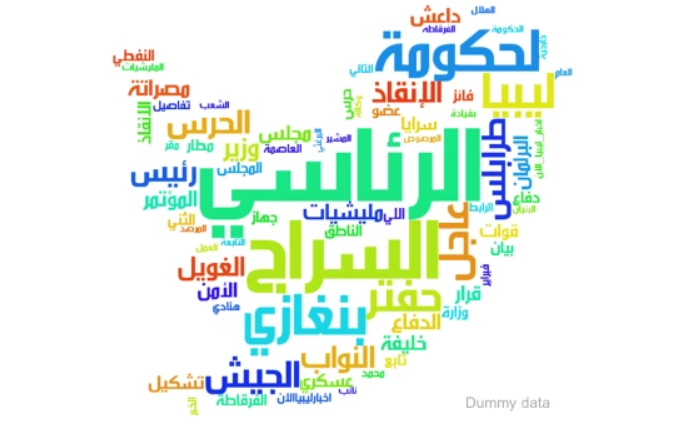 Social Media Analytics
Sentiment analytics and influencers' mapping based on social media
---
Deep dive into social media usage
Mapping of trends and influence
Natural Language Processing (NLP) from Tweets & Facebook pages in Arabic
Sentiment analysis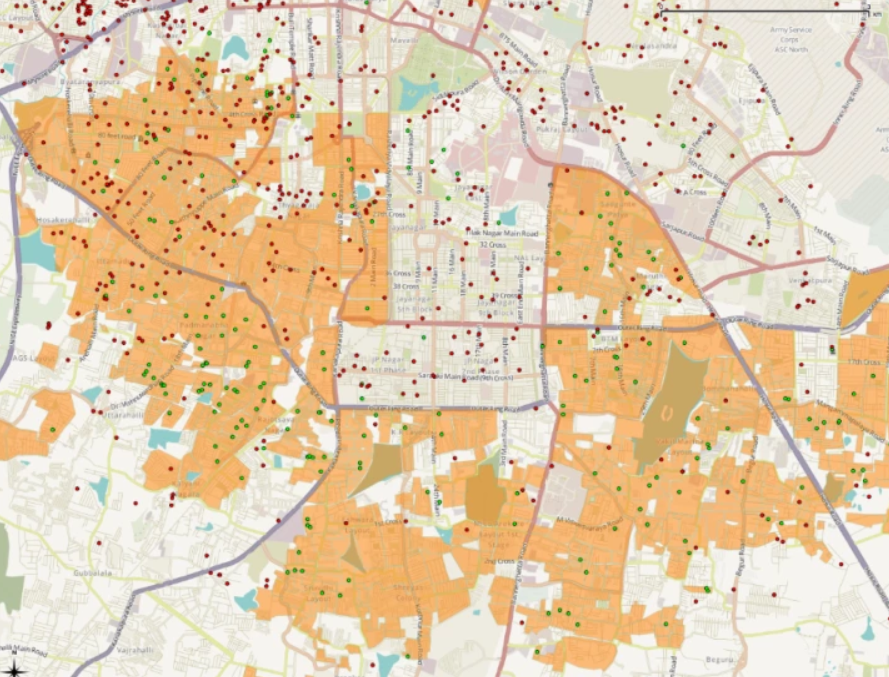 Water Sanitation (NextDrop, India for the GSMA)
Customer Analytics applied to water sanitation
---
Support to a service notifying customers of fresh supply of water (date and time) in Bangalore area
Assessment of water distribution systems
Customer Journey analytics
Evaluation of the service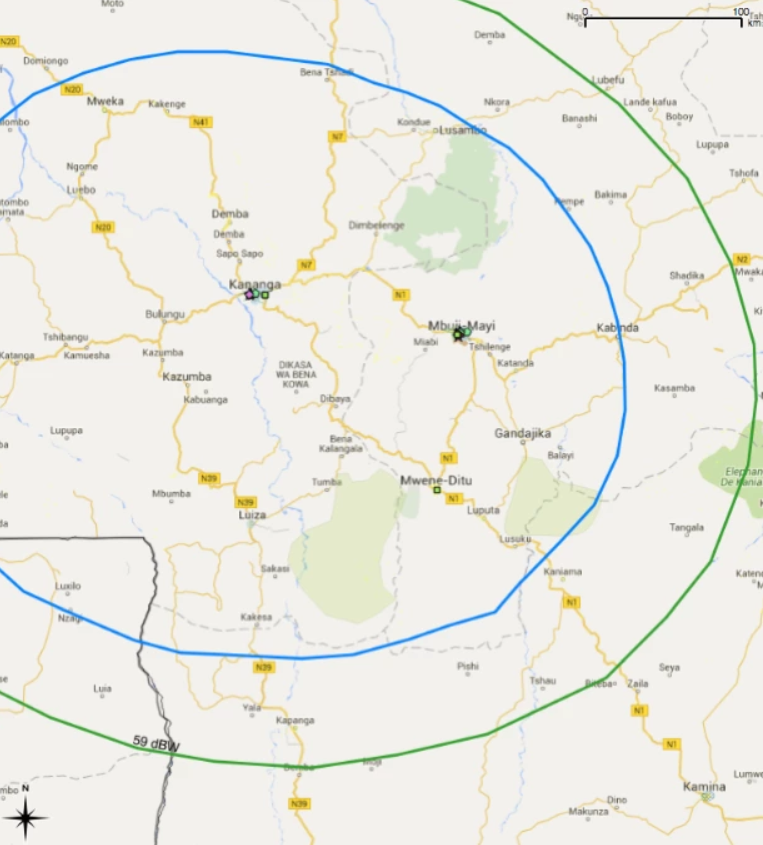 Digital Inclusion in Africa
Reaching the last mile: targeting areas with no connectivity in sub-Saharan Africa
---
Identification of underserved areas with no or little access to connectivity (less than 1 Mbps)
Focus on public services such as hospitals or schools
Development of geo-marketing tools based on QGIS to pinpoint target segments of beneficiaries or areas by type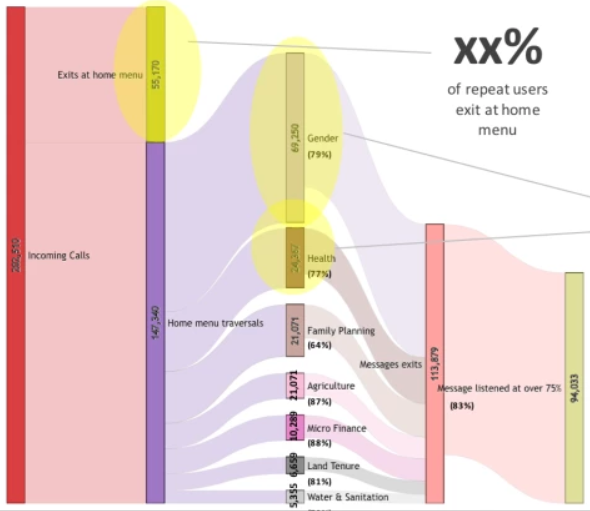 m-Health (HNI, for the GSMA)
Analytic assessment of mobile insurance product targeting farmers
---
Support to a free on-demand information resource accessible using simple mobile phones
Customer journey analytics leveraging data points from 3 million users
Sankey data visualization to identify areas for improvement
Evaluation of the service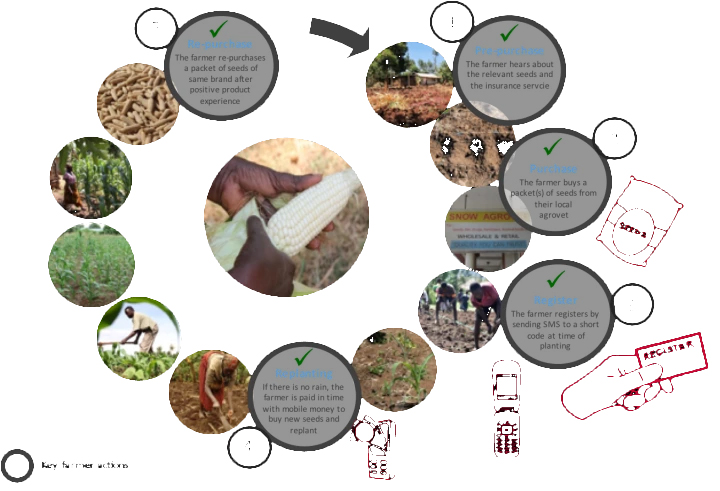 m-Insurance (the One Acre Fund, for the GSMA)
Analytic assessment of mobile insurance product targeting farmers
---
Support to the development and offering of affordable index-based and indemnity-based micro insurance products
Customer Journey analytics
Review of the business model
Evaluation of the service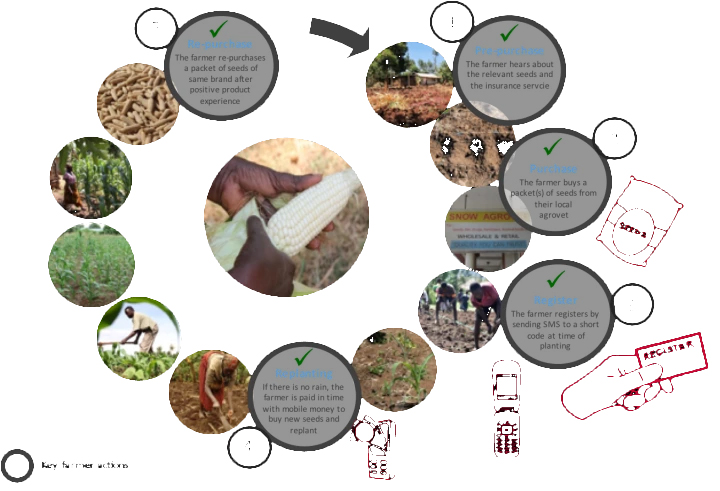 Detection of Rural Markets using CDR data
Mapping of Rural Markets (and definition of catchment areas)
---
Data-driven method to detect & describe periodic gatherings (rural markets, sports events,...) in the target areas
Leverage this information to design a strategy for service providers to reach out more effectively to rural customers
Project successfully implemented in one country of East Africa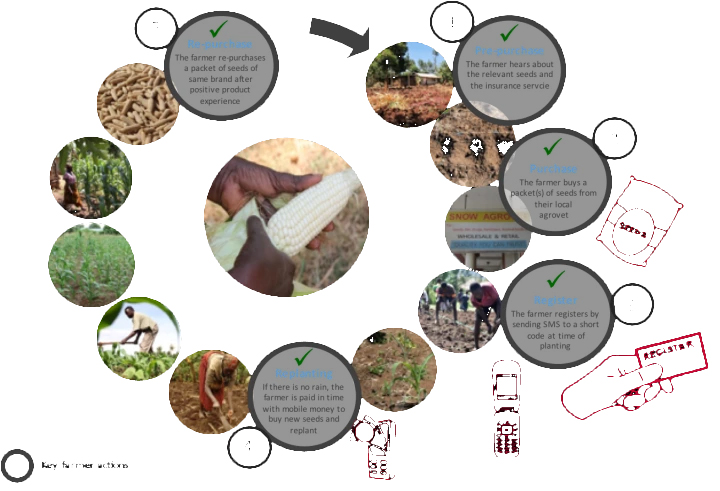 Mapping of human gatherings without mobile connectivity
Analysis of satellite imagery, population distribution maps and connectivity data to map untapped demand
---
Connectivity Gap Analysis through mapping of potential demand for connectivity (based on population distribution, human settlements, literacy ratios, HDI index,...) combined with existing connectivity supply (2G, 3G, Wi-Fi, FTTH)
Prioritization of areas most promising to cover from an economic perspective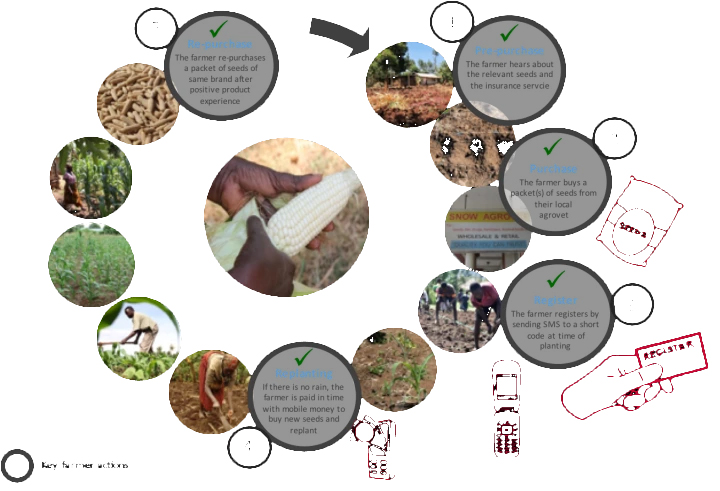 Quantifying destruction in areas liberated from Islamic State using SAR data
Synthetic-Aperture Radar (SAR) Data Analysis to localize and quantify destruction
---
Use of the Sentinel-1 Synthetic Aperture Radar (SAR) data made available by the European Space Agency to identify "incoherence" in radar response
To enrich the understanding of those incoherent patterns and bring contextual background other sources are used: traditional satellite imagery, VIIRS data, social networks, news media, field research, secondary research, etc
This allows us not to only to localize damaged/preserved areas, but also to quantify the level of destruction, and – if need be – specify the timing of the destruction
INDUSTRY CHALLENGES
---
Every single industry should benefit from aggregated and anonymous data
Transport Services
Mission: Public Transportation Optimization & Infrastruture Planning
---
Real time trafic management
Multimodal transportation and users pattern analytics
Calibration/planning of transport infrastructure
Infrastructure Optimization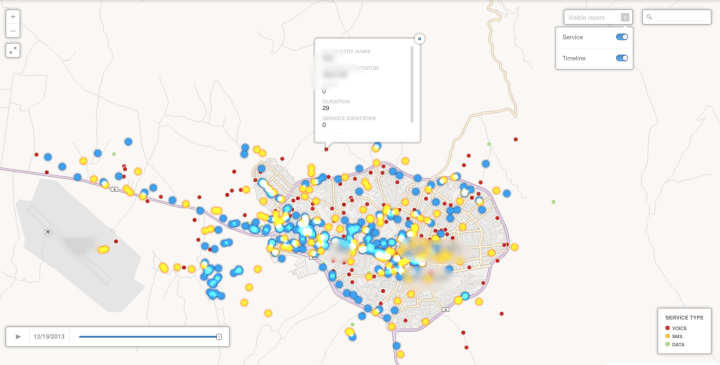 Public Sector/Tourism
Mission: Tourists visits/pattern in specific point of interest
---
Heat Maps of population
Predictive data on electricity consumption
Density & population flows during large events
Touristic flow analysis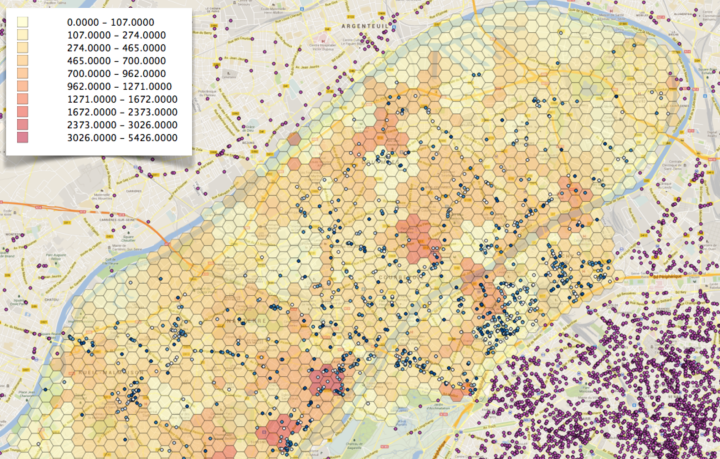 Retail
Mission: Catchment Area Study
---
Media Planning
Location based advertising and marketing campaign
Feasibility study (optimal location for new stores)
Competitive analysis
Shopping Patterns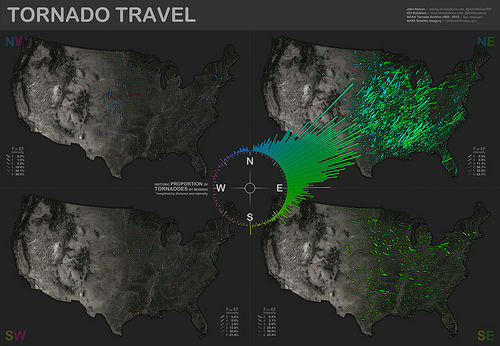 Emergency Management/Gov.
Mission: Proof of concept for a Telco
---
Emergency Platform for Gov.
Real time reporting on Crisis Impact
Multi-channels Alerting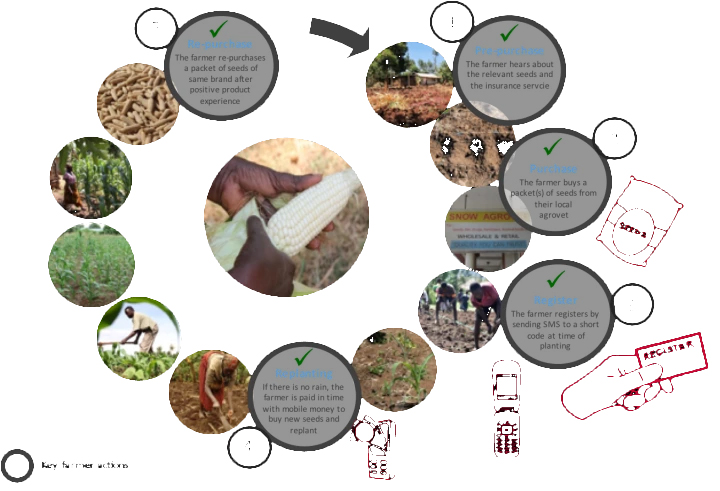 Financial Services/Mobile Money
Mission: Dynamic MFS Users and Agent segmentation
---
Mobile money agents dynamic geomarketing
Catchment area for mobile money use cases (Cash in/out, In store Payment,…)
Customer segmentation for Mobile Financial Services
Customer & Transactions scoring and Fraud Management based on Location Data
Customer Journey in mobile money
Churn Prediction of mobile money users
Product Adoption Propensity of mobile money users
Want to know more about our Visualization & Geo Analytics solution?